Finding Something to Love about Chianti
While making my way from the parking lot to the reception area of Podere Casanova it was impossbile to not appreciate the daisy filled plot strategically placed among the shade trees - from here I saw a bunch of colorful toys, a swing set and see saw. Lisa, the owner and one of your hostesses, certainly understood the appeal of keeping the kids entertained in the fresh outdoors. Beyond the playground there was more; I caught sight of a fussball game, a grassy field for a game of soccer and a ping pong table.
Even before I took one step into the 5 self-catering apartments only minutes from Montespertoli, it was obvious! ... Maybe it is "all fun and games" in this part of Tuscany.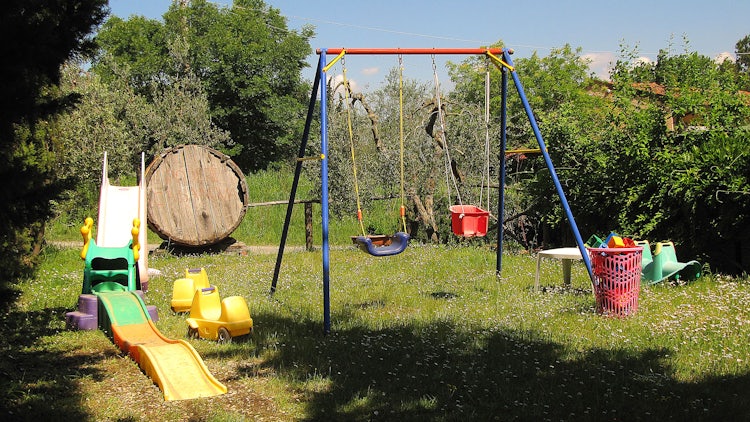 The Start of a New Family Tradition
Lisa's Dad saw it from the very start! After visiting the podere (Italian for farm estate), he went home and shared his vision with his family; create a small oasis highlighting Tuscan traditions in the picturesque hills near Montespertoli. The extra large garden that surrounds the agriturismo and the pool are the perfect diversion for families looking to spend some quality outdoor time. Here you can appreciate the fresh clean air, the tranquility of the Tuscan countryside and the delicious sunshine. The position of the farm is ideal; placed between the small yet active town of Montespertoli and the town of Montelupo, where you will find the entrance to the main East-West Highway (FI-PI-LI) connecting Florence and Pisa. There are stores, restaurants and local attractions all within a few kilometers of Podere Casanova.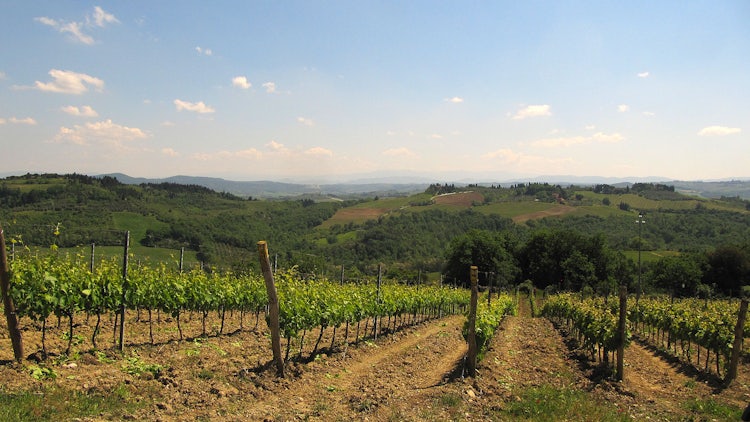 Making your Holiday Stressfree
Taking care of the family means having something that works also for Mom and Dad. And that would be the welcome buffet on Saturdays. When there are three or more apartments occupied at Podere Casanova, Lisa and her mother pull out their tried and true Tuscan recipes and whip up a buffet that gives the parents a chance to wind down after all that travel and everyone has the opportunity to meet and greet their new neighbors for the week.
A Review of Podere Casanova
We loved: the views...located in central Tuscany close to everything, the estate has spectacular views
Ideal for: families with children looking for a familiar and relaxing atmosphere
Some of the favorite dishes? They all include the fresh ingredients, when possible from their own gardens, and of course their special extra virgin olive oil, fresh pressed from their 1000 olive trees. Without a doubt she explained, the sunny side up farm fresh eggs in a bed of sweet tomato sauce always finished for first.
Or maybe it's a glass of their Chianti production...hmmm, that would be a tough call.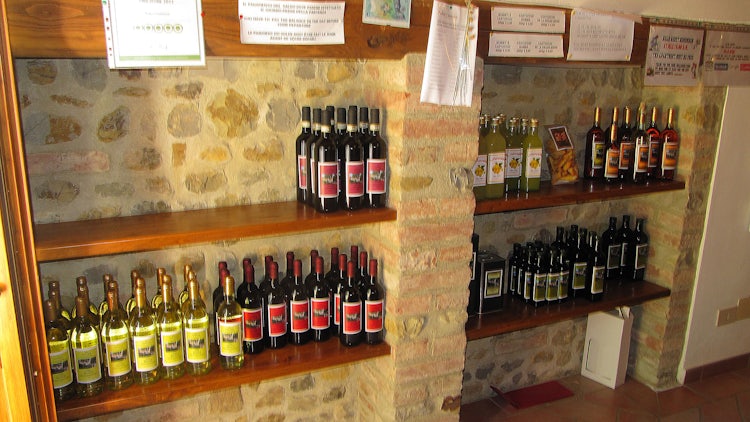 The Family Business: Wine & Olive Oil
Olive oil is not the only homemade product available at Podere Casanova, they produce a white wine and two reds in Montespertoli, a sub region of Chianti. One of these wines is their newest experiment: organic. In addition, to the red and white wine, Podere Casanova has a vin santo, a traditional sweet dessert wine from Tuscany that goes extremely well with the cantucci biscotti that Mamma makes. For those hot summer nights, nothing is better than a glass of ice cold Limoncello, made from the fresh lemons available on the property.
All of the wines, vin santo, limoncello, even home made biscotti are on sale at the reception area, and they make the perfect complement to the Wednesday Pizza night party. For a nominal fee, everyone - even the youngest in the group - get to participate in making the pizzas. The biggest hit, is normally the Nutella covered dessert pizza!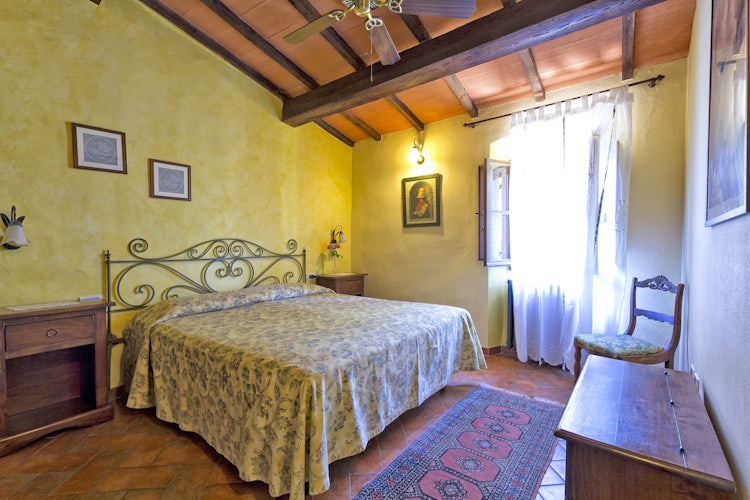 Taking Care of Her Guests
Lisa, with her short dark, curly hair and expressive brown eyes, is always ready to share a laugh. You can see that she is the type of person who will go that extra distance to see that her guests are taken care of, feel comfortable, and settled in. She was just out of school when her father and family decided to embark upon this new adventure in the year 2000 and quite honestly she admitted that she had absolutely no experience at all.
"I learned my job thanks to my guests" Lisa,who shares the responsibility of Podere Casanova with her husband, sister Lara and her parents,"I wasn't born into this job, and I had no experience but every family, every new request, every new smile and happy guest has given me confidence to grow."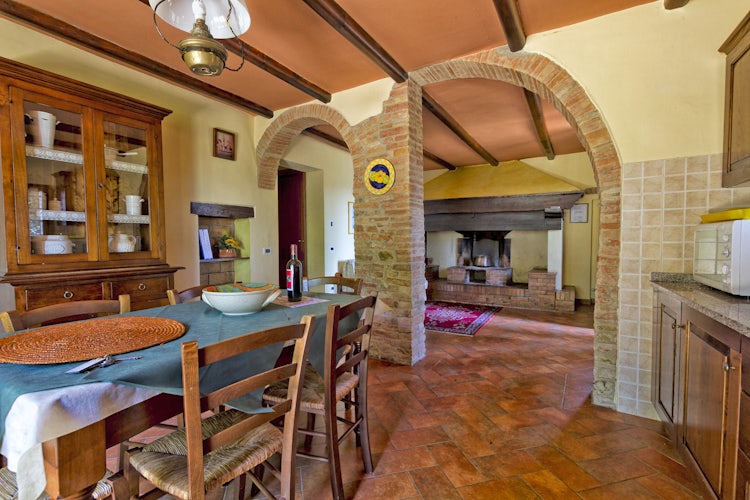 Podere Casanova in a Glance:
Type: self catering holiday apartments
Location: Montespertoli (11 min)
Distance: Montelupo (18 min) or Florence (40 minutes)
Transport: a car is necessary however there is a small bar/food store and pizza restaurant only 500 meters from the agriturismo
Rooms: 5 apartments for 2 - 6 persons
Sleeps: 19
Type of board: Wednesday Pizza Night (11 Euros), on occasion there is a free Saturday buffet for all the guests
Join the Family Fun
But now with the help of her husband and sister Lara, and the constant support of her parents, Podere Casanova provides a safe and tranquil environment for families near Montespertoli and Chianti while on vacation. A place where families come back, year after year, sharing photos, memories and new adventures
The largest of the apartments, boasts two bedrooms, a full bathroom, a living room with a huge "focolare" (the Tuscan styled fireplace) and an exceptionally large and well equipped eat-in kitchen. It might sound like a mouthful, but this is just what you want when travelling with family and friends: space! Not only are there are the common areas set up around the Podere Casanova, but each holiday rental apartment has its own dedicated space outside - either a patio or terrace with tables, chairs and a BBQ area.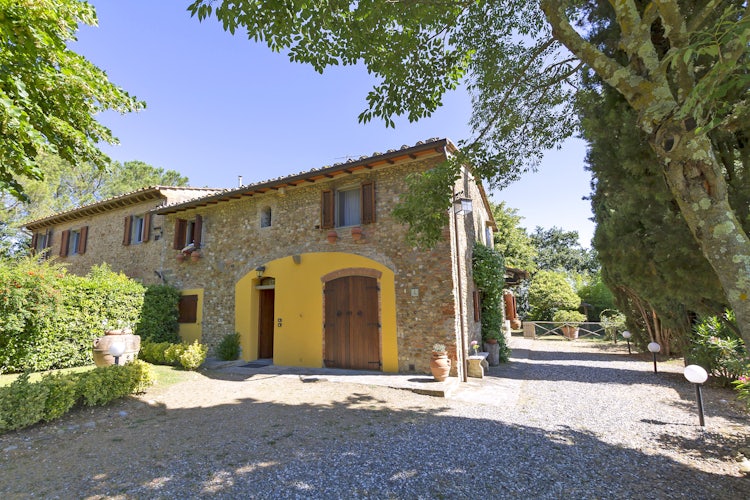 Comfortable & Cosy
Each apartment, with its simple yet traditional Tuscan country decor, has a unique floor plan and the kitchen is loaded with all the basics, including a microwave, moka/espresso maker and a hot water kettle. The agriturismo also has an area for doing laundry with a washer, dryer and iron. With only 5 self catering apartments for 2 to 6 persons, there is always abundant space at the pool and the gardens below the farmhouse.
The familiar atmosphere that pervades at Podere Casanova centrally located close to Chianti, Florence, Pisa & San Gimignanao, creates a vacation base in Tuscany that will appeal to families of all ages and sizes. The abundance of opportunities to play, explore and relax combined with the perfect distance from the many popular sites in Tuscany gives everyone a chance to enjoy the holidays in their own special way.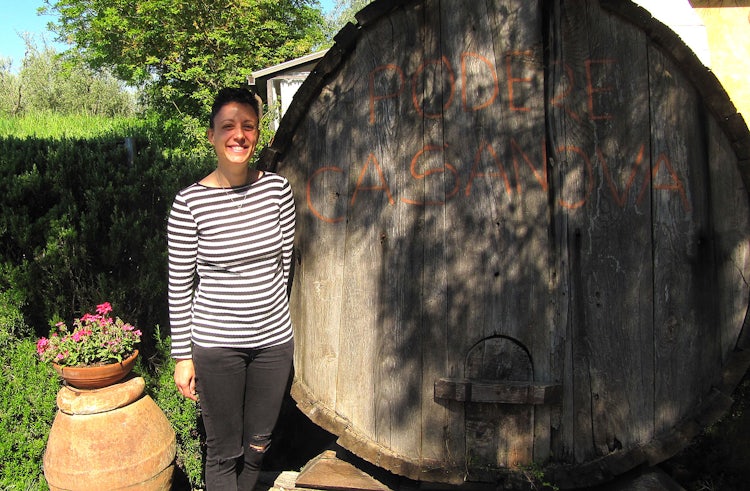 This is a Sponsored Article but reflects the honest opinion and experience of the author. More details »