Where to go to see the Color & "Carri" in 2020
In Italy, as in all Catholic countries, Carnival is celebrated between January and March, in the period between Epiphany (January 6) and Easter. The more important dates for 2020 include:
February 20 - Fat Thursday
February 23 - Carnival
February 25 - Fat Tuesday
The word "carnival" comes from the Latin "carnem levare", a term that refers to the condition of abstinence from meat and fasting of the faithful during Lent (40 days before Easter).
The weeks of Carnival were a period of celebration with elements common to ancient traditions such as the Roman Saturnalia and the Greek Dionysian celebrations.
The Carnival is celebrated today throughout Italy with colorful parades, floats and fun events for children and adults. The Carnival of Venice is certainly one of the most famous in Italy, but in Tuscany, there are also several very popular events including the Carnival of Viareggio and the Carnival of Foiano della Chiana.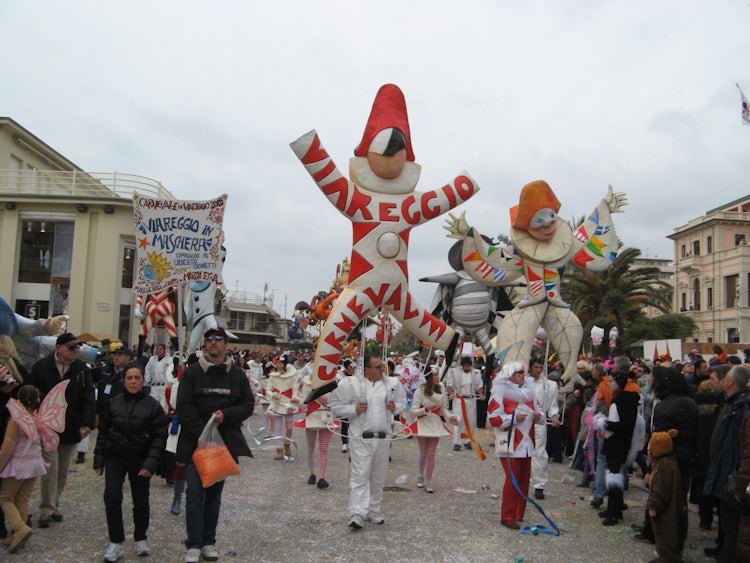 The Carnival ends (or at least it should end) with Mardi Gras (Martedì Grasso or Fat Tuesday) and although in Italy it is not a day of festivity, on the occasion, there are events and parties everywhere, even in smaller cities.
Even if then Lent starts, several Carnival parades continue on the Sunday after Mardi Gras.
If you're in Tuscany during this period, read below for the places you can go to celebrate Carnival every year. PAY ATTENTION TO DATES BECAUSE SOME PLACES HAVE PARADES ON SATURDAYS, OTHERS ON SUNDAYS.
Author's Note: This article was last updated on February 6, 2020, to make sure we're giving you up-to-date info. If the dates have not yet been announced, we indicate TBA (to be announced).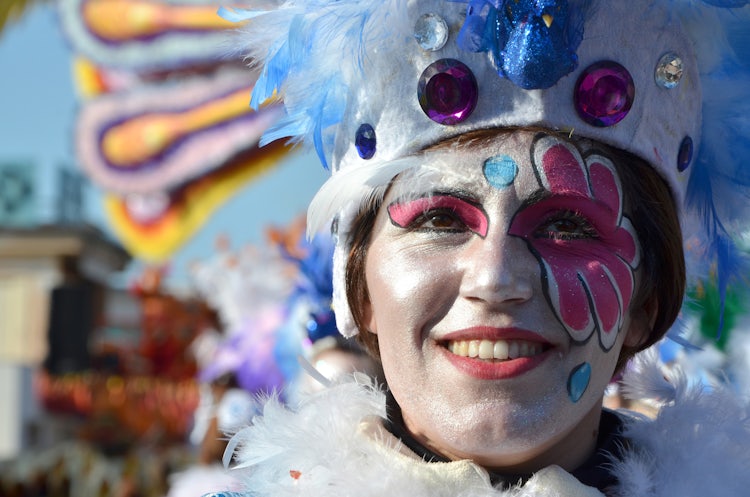 Viareggio | CLASSIC TUSCAN CARNIVAL | Feb 1 - 9 - 15 - 20 - 23 - 25
The Carnival in Viareggio, a tiny coastal village in the Versilia area, is without a doubt one of the most famous Carnival events. It draws thousands of visitors of all ages every year. We have a full article dedicated to the floats in Viareggio here.
---
San Gimignano | CARNEVALE | Feb 2 - 9 - 16 - 23
Folkloristic parades with floats representing various themes will be accompanied by live music, coriandoli and groups competing with handmade masks. Made to be enjoyed by one and all but especially the younger crowd will enjoy the silly antics of all who perform!
Check out the official site for more details.
---
Vicchio | CARNIVAL FOR KIDS | Feb 15 @2:30pm
From 2:30pm to 6pm, games and fun especially for the kids. At 4pm, there is a workshop to create a mask and for this you need to register by Feb 12 by sending a whatsapp message to 3356372942.
---
Borgo San Lorenzo| CARNEVALE MUGELLANO DEI RAGAZZI | Feb 2 - 9 - 16 - 22 - 25
Afternoon carnival events for kids, except on the 22nd when the festivities are at night. Parades, kids in costume with lots of fun events and entertainment planned for the family. The main events are around Piazza Dante, with parades on the dates above.
---
Dicomano | CARNEVALE DI DICOMANO | Feb 9 - 16 - 23 - 25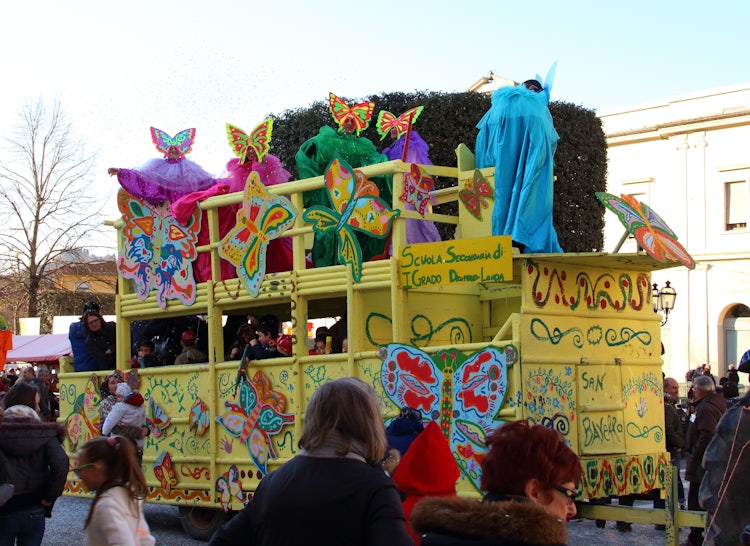 For over 50 years, the city of Dicomano has been celebrating Carnival season with 4 days of fun events, with confetti, music, and large and colorful floats parading across the streets of the town. Kids here can jump on and have fun in complete safety. Bands and groups from all over Italy make the day fun and entertaining. Between enjoying a cencio or fritella, both fried sweets from Carnival season, and a dance and throwing paper confetti at everyone else, it will be difficult to walk away without a smile on your face having returned to the freedom of the childhood years. If you go and post photos on social media, tag them with their hashtag so that they can be shared #carnvealedicomano2020. Check out the official website for more photos and info on the Carnival in Dicomano: https://carnevaledicomano.com/

Carnevale in Florence | Feb 21 & 22
A real carnival parade with floats returns to Florence after many, many years of not having anything official. This year, the city in collaboration with Carnevalia and the Carnivals in Viareggio and Venice, with sponsorship from the region of Tuscany, have set up two dates. The first day is actually an exclusive event, a dinner with a price tag of 250€ in the Salone dei Cinquecento in Palazzo Vecchio with a party afterwards. An auction will also be held during the evening, and the funds raised will go to Venice to support the restoration of the National Library Marciana whose manuscripts were heavily damaged last fall when Venice was hit with high water on November 12.
The next day, Carnival will be out in the piazza: starting at 3.30pm in Piazza Santa Maria Novella, there will be delegations from the carnivals in Viareggio, Venice, Gambettola (Forli-Cesena) with a tribute to Federico Fellini, San Giovanni in Persiceto (Bologna) and lots of musical bands, dancers and street artists, including the highest trampolier in all of Europe. The piazza will have face painting, cottan candy, music and fun activities to keep everyone entertained. The parade will head toward Piazza della Signoria. You can join in with costumes and enter the contest to win prizes for the best ones - Carnival is not just for kids!! It should be a grand event, so if you're here on that Saturday, don't miss it!
Also on the 22nd, is the Carnival for Kids in Piazza Ognissanti from 2pm to 6pm, free admission. It is the one that families with small kids head to, as the piazza is well contained and all events such as circus acts and magic shows are held in the area. A small electric train gives rides around the area.
For more Carnival events across the city, check out this article on Il Reporter (only in Italian) which highlights events for families and residents during the entire month.
---
Foiano della Chiana | CARNEVALE DI FOIANO | Feb 2 - 9 - 16 - 23 & March 1
One of the oldest in Italy, from 12 to 7pm
Foiano della Chiana is located south of Arezzo and it comes alive with colorful floats and costumes in February/March parades. Check out the official site for more details on the program.
---
Follonica | CARNEVALE | Feb 2, 9, 16, & 23
Over 50 years of celebrating
The tradition of carnival in Follonica started in 1910 and has transformed over the years creating the fun and enthusiastic atmosphere that we experience today. The 8 districts of Follonica compete with papier-machè masks and allegorical floats. Check out the official site for more details.
---
Piombino | CARNEVALE | Feb 22 - 23 - 25
The character "il Cicciolo" is known as the King of Wine, and is normally represented as a jolly, drunk float making his way down the streets of Piombino. He doesn't make it far because tradition has him burned at the stake on Martedì Grasso in Piazzale d'Alaggio. The flames serve as a signal that the fun and games are over and Lent has begun for the Easter season. Check out the Facebook event page for more details.
---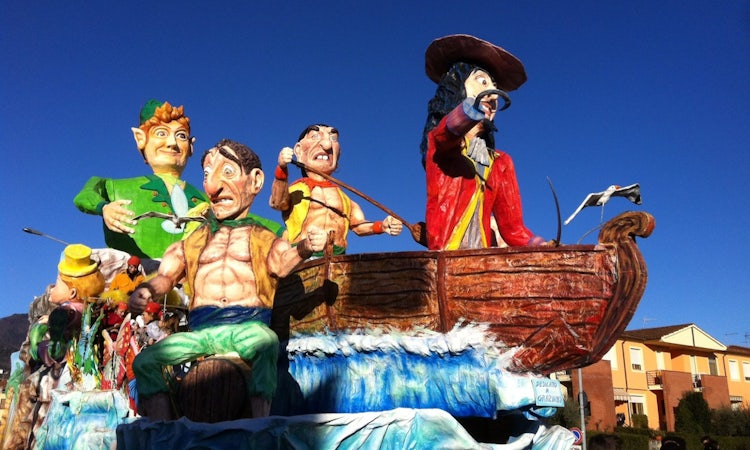 Marlia | CARNEVAL MARLIA | Feb 2 - 9 - 16 - 23 & March 1
Papier-mâché giants in piazza and villas
The floats are ready to take back the scene and entertain the thousands of children and families who for years have participated in this historic carnival near Lucca whose origins date back to 1904 and which since 1978 takes place as we know it today. Free event. Check out the official site for more details on the program.
---
Bibbiena | RIEVOCAZIONE DELLA MEA |Feb 22 - 23 -25
Door to Door music & bonfires
The origins reach as far back as 1350, when Bibbiena was ruled by the powerful Tarlati family. So now every, Martedì Grasso, the legend tells us that the two competing factions in Bibbiena gather to vindicate a Ms. Mea - who was caught between two loves - with songs and dancing in Medieval costumes. Check out the official site for more details.
---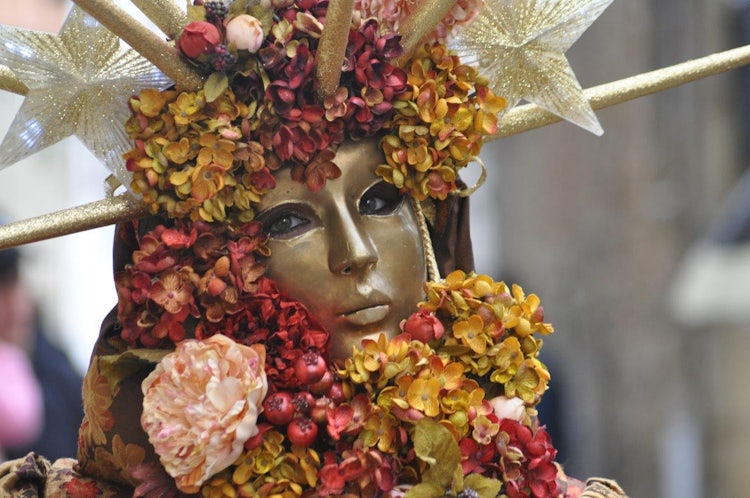 Castiglion Fibocchi | CARNEVALE DEI FIGLI DI BOCCO | Feb 8 - 9 - 15 - 16
The entire town transforms its squares, streets, and roads into a scene of fantasy where over two hundred people parade around in bright and luminous costumes hiding their faces behind masks of fantasy. Check out the official site for the detailed program, as the Saturdays have different events, the parades are on Sundays.