April is the harbinger of Spring
As well aswarm temps, outdoor activities and yes, let's admit it, the promise of summer is right around the corner. The Italians are coming out of hibernation, and marking their calendars with lots of activities celebrating the sun, the colors, the food and the wine. No matter what corner of Tuscany you are planning on visiting this April, you will find that not only will the historical sites and museums will be opening with new hours but the locals will be active with sports, sagras and festivals. For many places the 1 of April initiates the new summer time schedules taking advantage of the longer daylight hours, so be sure to check the site for updates on museum openings. Join in the fun, take a hike, ride a bike, run a marathon or taste the flavours...it is all great fun.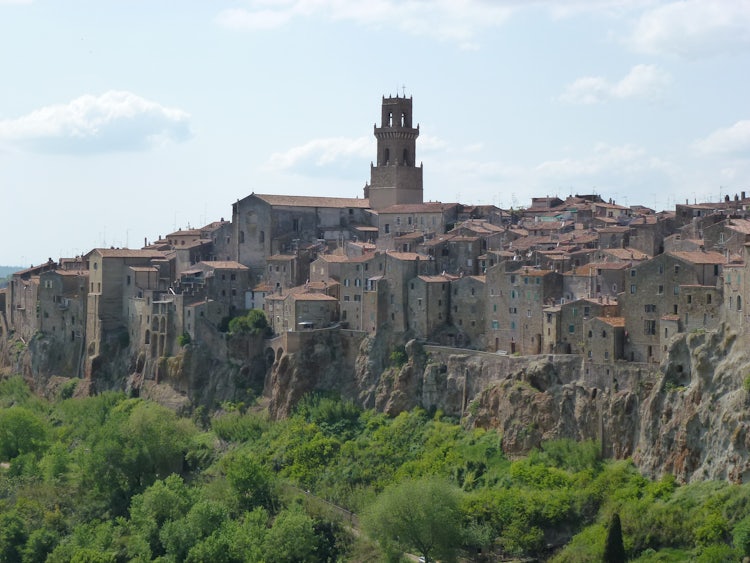 April Fool's day shouldn't catch you unaware in Tuscany - where the Tuscan's love a good tease and joke. "Pesce d'Aprile," a game that is played by sticking a paper fish to some's back (unawares of course) and watching them go about their day...none the wiser. Sooo, watch your back….. Italy celebrates their liberation on the 25th of April and this is considered a national holiday - so though restaurants and cafes will be open - not all supermarkets will open their doors and some museums many change their hours (at the last minute)...be sure to check carefully before going out.
Tuscany | #DomenicalMuseo | first Sunday in April
A standing appointment every month
How about enjoying a bit of art, history and culture on a Sunday? How about enjoying it with free admission? Then mark the first Sunday of the month on your calendar and make note of the following State museums (and archaeological areas) across Tuscany where you can take advantage of free entrance.
See a List of State Museums in Tuscany
---
Pistoia | CAPITALE CULTURALE D'ITALIA | 2017
the Cultural Capital of Italy for 2017
Celebrate together with Pistoia! Between classical music concerts, art exhibits, cultural activities, blues & jazz in the town squares and so much more, this stunning little Tuscan town is prepared to show the world their true colors when it comes to their cultural prowess. Each month they are planning over 200 events including theater, music, book presentations, learning labs and more. Check in here every month to see select highlights from the Pistoia calendar.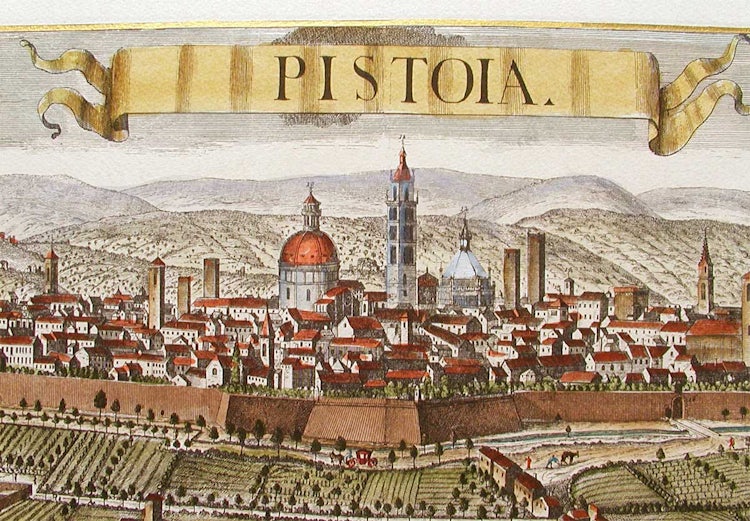 Cassa di Risparmio | IN EVIDENZA | every Sat. & Sun.
The bank Cassa di Risparmio opens its most secret doors to the public, an event not to be missed if you want to see a few hidden surprises. Official Website
Forteguerriana | I TESORI | April
A tour to visit the treasures within the Forteguerriana Library. Other Events
Saloncino della Musica | ARS TRIO | April 29
Enjoy the musical notes of the strings and piano in C. Debussy Sonata n. 3, Trio in sol maggiore, M. Ravel Sonata per violino e violoncello Trio. Other Events
Teatro Manzoni | 80 MAGGIO MUSICALE | April 30
For the first time ever the celebrated Florence musical season Maggio Musicale will have a concert outside the Florence city borders.. Official Website
---
Tuscany | EASTER WEEKEND | April 14-17
A national holiday for Italy
The weekend of Easter starts Good Friday, with several processions and Passion plays, which might mean in several cities and towns that there will be early closures for stores - so be aware! Restaurants, pubs, bars and cafes are open during the weekend however, it would be wise to make reservations on Easter Sunday and Pasquetta, which is Easter Monday.
Read about activities for Easter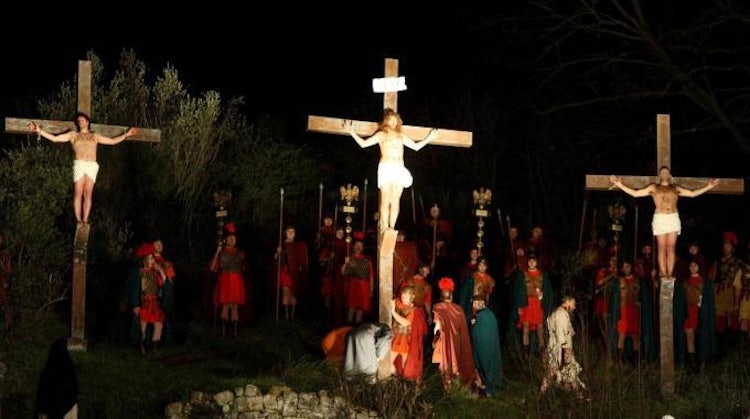 ---
Arezzo | FIERA ANTIQUARIA | April 1-2
The oldest and the biggest antique fair
Many years ago, Ivan Bruschi gave life to one of the oldest and biggest antique fairs in Tuscany...maybe even all of Italy. He transformed his love for the old, unique and precious into an event that fills the streets of Arezzo every first Sunday of the month and the Saturday that precedes it that month.
---
Monteriggioni | SIGERICO | April 2
A Half Marathon on the Via Francigena
With a totally new trail mapped out, the 7th edition of Running in the footsteps of Sigerico, the man whose diary has helped recreate the via Francigena will be taking place for those interested in running, walking or strolling. Sign - up and be ready to enjoy some of the prettiest Tuscan landscapes ever.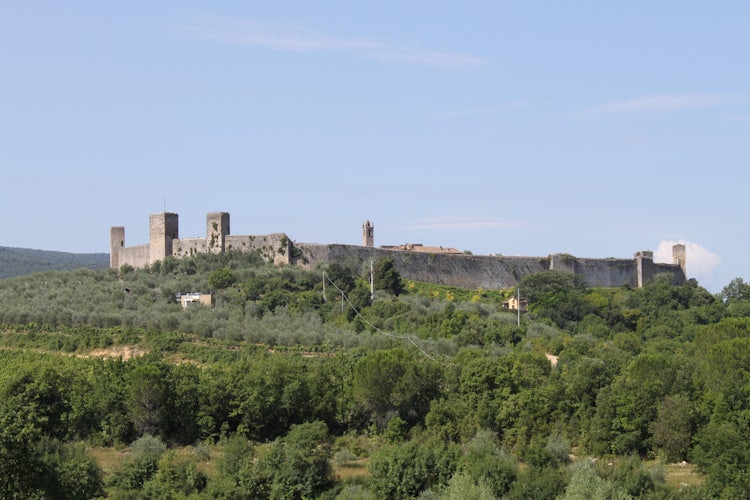 ---
Casette | IL CIORCHIELLO | April 1 -2
sweets before Easter
A traditional dessert to be tasted in the hills of Massa Carrara
---
Gallicano | SELVAGGIA | April 1-2
Festival of Spontaneous Herbs
You can search out the wild herbs that traditionally played a fundamental role in the diet of the poor in the area of Castelnuovo Garfagnana. There will be workshops and excursions to go hunting for these tasty morsels and the possibility to savor some of these special recipes. Gallicano near Lucca will share some of their coveted recipes on April 23, the end result is special soup with secret ingredients that include up to 30 different wild herbs, plants and flavours that spring into being in this period.
---
Villa Caruso Bellosguardo | BOTANICA 2017 | April 8-9
the Biodiversità of the Tuscan Fauna
The monumental park surrounding the picturesque Villa Caruso is the ideal setting for the exhibition of of flowers, trees and plants, as well as food stands and activities highlighting the natural "bontà" and biodiversity present in the Tuscan veggie, fruit and flower gardens.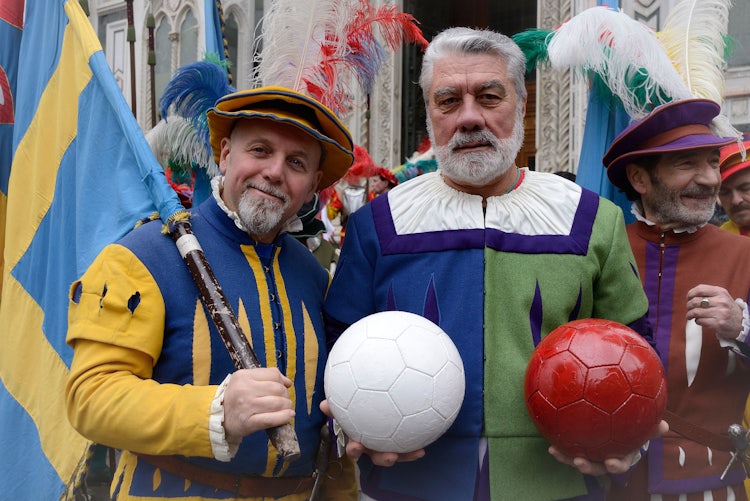 ---
Forte dei Marmi | MADE IN FORTE 1.0 | April 15 - 25
A path of light & art
Transforming the seaside town into an exhibition of contemporary art. Comprised of nne artists and nine locations within the city. The exhibitions will make up an "urban art trail" through the streets of the center, touching the nerve centers of the city and culminating in Piazza Marconi, with lighting for visiting in both the day and night.
---
Montepulciano | ArtEArti – 62° edizione | April 15 - 25
Handcrafts in exhibition
Food, ceramics, design...everything and anything you make with your hands will be on display for these 10 days in the land that gave us Vino Nobile, some of the most delicious wine in Tuscany.

---
Empoli | LUDICOMIX | April 22 - 23
14th Edition of Bricks & Kids
This event, since its very beginning, was proposed to give everyone a chance to delve into the world of make-believe; comics, traditional board games, role-playing games, video...games...and more….can you see how everything revolves around playing? Join in the activities placed throughout the city and explore a bit of fun in Empoli.
---
San Quirico d'Orcia | ORCIA WINE FESTIVAL | April 22 - 25
the flavours of Orcia DOC
For 4 lovely days starting on the 22nd of April you can be a part of the wine excitement. Check out the program and reserve your spot on one of the many organized tours exploring the vineyards in the area (bike, walking and bus).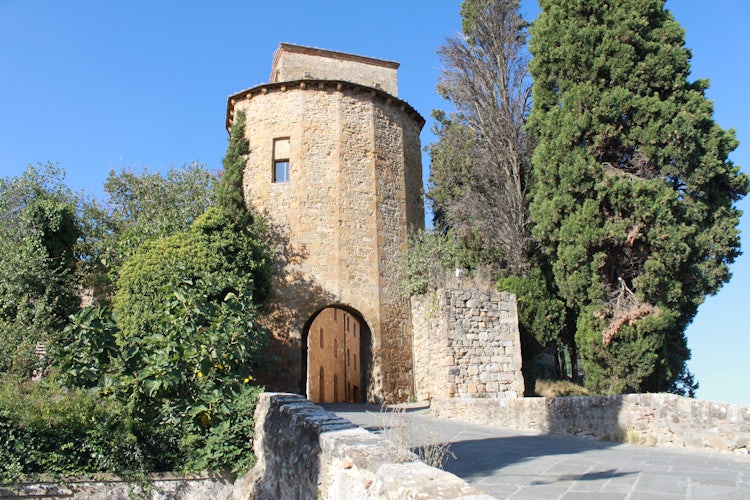 ---
Montalcino | CHOCOMOMENT | April 22-25
Chocolate Festival
Cooking shows, chocolate lessons, tastings and wine pairings, rum, brandy, beer, coffee and chocolate.
---
Anghiari | MOSTRA MERCATO DELL'ARTIGIANTO | April 22 - MAY 1
42 Years in Valtiberina
Being in its 42nd year, exhibition in the Tuscan Valtiberina - will be held in Anghiari until May 1. A fair that brings together the old and the new, old skills and trades with new methods, artists and designs.
---
Magliano | SAGRA DEL LUNGHINO | April 25
Home made pasta
A tradition not to miss in the area of Grosseto, the annual Sagra Lunghino, a special type of hand rolled pasta made from flour and water
---
Siena | TRENO NATURA | April
A vintage trip into Tuscany
Explore southern Tuscany with a bit of vintage...a steam engine train ride to Buonconvento, Castiglion d'Orcia and San Quirico. Three fun events starting in Siena and taking you into the Tuscan countryside for wine festivals, antique fairs and sagras. Check out these three links for events on the
17th of April, Or on the 23rd of April, or the 25th of April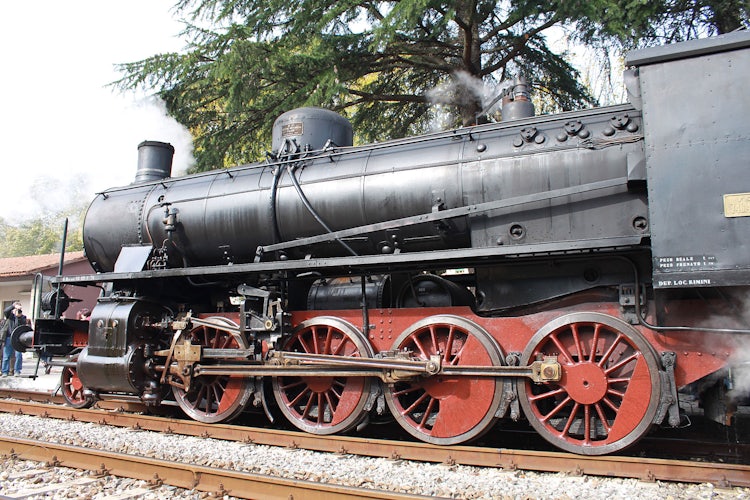 ---
Montelaterone | FESTA DELLA PINA | April 24
Home made pasta
On the first Sunday after Easter, hike to the top of the hill near Castello di Montelaterone and join in one of the oldest festivals to be held in the Mount Amiata area, some say it dates all the way back to the Romans! The locals know it as a holiday for lovers, where couples stroll to Pieve di Lamùla, romanesque church with Lombard origins.
---
Santa Fiora | CANTO DEL MAGGIO | April 30
Maggaioli, singing romance in May
Throughout Tuscany there is a tradition sing in May 1st with love songs. This event deeply rooted in the culture that dates back centuries: the musical band "Maggiaioli" will be visiting all the houses while singing traditional songs for the entertainment of all locals.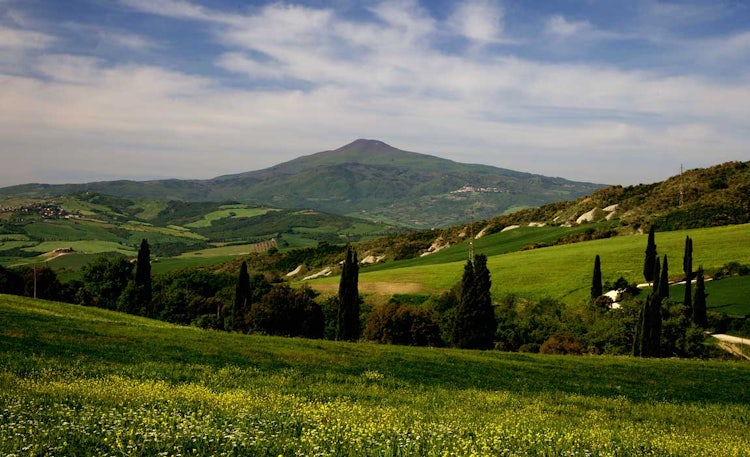 ---