If you're driving to Pisa, you'll need to find a secure parking lot for your car. Pisa is quite a large, spread out city, although not as big as Florence, and you might a bit of traffic closer to the city center. Pisa is surrounded by medieval walls which are a ZTL area (limited traffic zones), so you have to be careful to not drive into the walled part of the city, but find a parking place outside and then take a short walk or use public transport to see the main sights. There are many parking lots, both paid and free, so you will always find parking if you decide to drive to Pisa.
Free parking
Driving with a Disabled Sticker
Call this Toll Free Number (from an Italian Phone): 800086540
Give them your information and they will insert you in the system so you can move freely with your car
Hours:
4pm - 6pm Sat & Sun
Mon - Fri 9am-1pm and then 4pm - 6pm
The first free car park is located outside the city walls but within an easy walking distance from both the center and the Square of Miracles. It's a park-and-ride lot near the stadium (on Via Pietrasantina) and it is completely free! There's a bus connection to the Square of Miracles (where the Leaning Tower is located) and to the city center running between 8.30am to 5.30pm from March 15 to October 14, and from 9am to 5pm during the other months. The round trip bus ticket costs only 1 euro and shuttles run every 10/15 minutes (alternatively, you may take the LAM Red Line bus that also drops you off near the Square of Miracles). Parking is also permitted to large tourist buses and campers: the area is provided with all facilities and services for campers, including water supply, public toilets, bar and a restaurant. Campers and buses have to pay a daily rate for parking: 15 euro for campers and 40/60 euro for buses, depending on their length.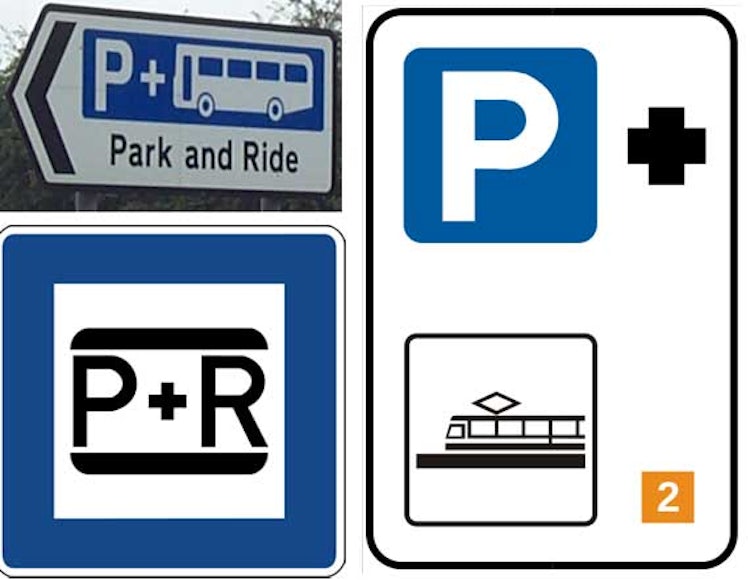 Close to the Stadium area there are several free parking lots located along the road, just double check with the road signals placed along the SIDE of the road where you've left your car (be careful, since parking conditions may vary from one side to the other of the same road).
Another lot is situated on Via Paparelli: outside the city walls, it's totally free all week long, except for Wednesday and Saturday when the square houses the weekly market (and parking is not allowed!!) This car park is situated within easy walking distance to the city center and the Leaning Tower of Pisa (about 1 km), but if you don't feel like walking, you can take a shuttle (the E line) heading to the center or a bus to the Central Station of Pisa. Parking capacity is 750.
Parking here is provided with public toilets and water supply but buses are not allowed to stay.
The third free car parking lot is located on Via Pratale, to the north of Pisa and close to the Stadium area as well. Once again, bus service runs frequently, so you may choose to take a pleasant walk to the Leaning Tower and center, or a comfortable bus ride.
Paid Parking Lots
The secure parking lot on Via Cammeo is right behind the Leaning Tower of Pisa; the day rate is 2 euro per hour (from 6.30am to 11.30pm) and the night rate is 1 euro per hour (11.30pm to 6.30am). Campers are not allowed.
Another is situated close to Via Cammeo on Via Vecchia Barbaricina costs 1.50 per hour.
There is one more parking lot you can check out and it is located at the opposite side of the city, close to the Central Station in Pisa - on Piazza Vittorio Emanuele to be precise - that has been recently inaugurated; costs is 2 euro per hour.

PisaMover Park&Shuttle
Starting March 2017, there is a new parking in Pisa. Between the airport and the train station Pisa Centrale, along the route the PisaMover shuttle takes there are two new parking lots (paid but really cheap, think €2,50 for 18 hours, which includes shuttle ticket for 1). For anyone visiting Pisa who then needs to reach the center (or the airport) and Piazza dei Miracoli, the parking lots are very convenient. They are along the via Aurelia and can be reached through Via di Goletta located near the exit of the highway FI-PI-LI. The cost of parking includes 18 hours of parking as well as the round-trip ticket for the PisaMover shuttle (you can buy extra shuttle tickets for your group). Sundays and holidays are even cheaper, but cost is definitely convenient. Check the official website for a map of the parking lots and price on tickets.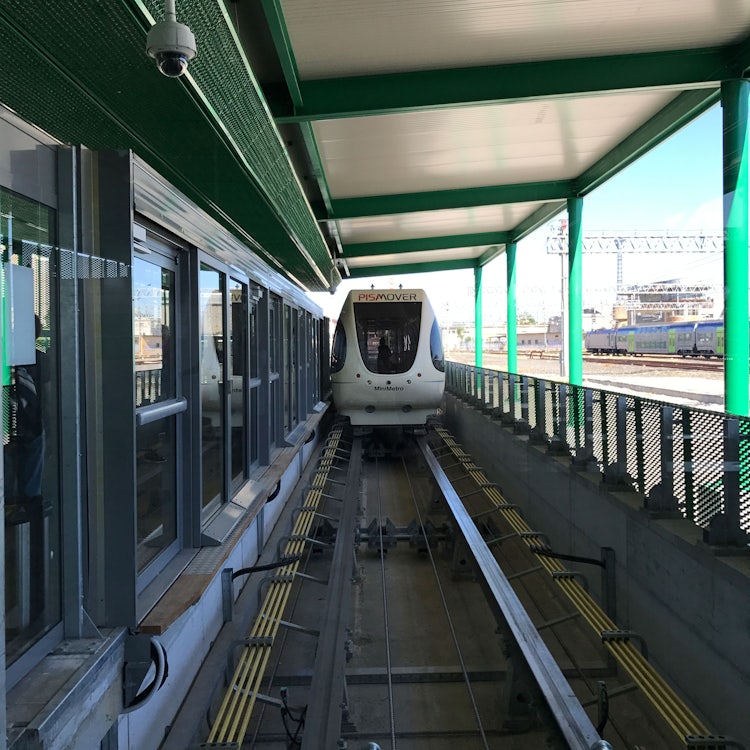 Meter street parking
You will find many paid parking along streets (identified by blue colored stripes) and the cost may vary depending on the area (residents have the right to special rates).
First of all, there are three different zones: Pisa (city center) - Pisa coastline - Marina di Vecchiano.
The city of Pisa is divided into 7 areas, whose rates vary from 0.60 to 2.00 euro per hour.
Parking on the coastline is free from September 15 to June 1; during the other months, parking is not free of charge, mainly during bank and public holidays. Hour rate is 0.50 euro, daily rate is 4 euro. Monthly and seasonal tickets are also available.
Finally, Marina di Vecchiano has the rate 1.80 euro per hour and daily rate 10 euro (a bit expensive!!). Exceptions: disabled drivers and cars for disabled passengers displaying the required identifying authorization; surveillance, security and medical assistance vehicles are allowed to park for free.
Parking is mainly paid with cash at the ticket machines and it wil dispense a ticket to be displayed on the car dashboard (if you leave your car parked along the road). Parking lots, instead, are usually provided with ticket machines: payment is to be done before leaving in this case, normally with cash (some by credit or pre-paid cards also).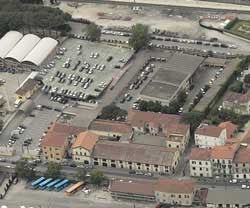 Pre-paid cards are available at tobacco shops, you can identify these stores because they will display a sign with a white letter T on a black background.
That said, just remember most of the parking areas located along the street are paid spaces between 8am and 8pm; that means that if you plan to get to Pisa for a late night walk along the Arno river, or for enjoying some of its most typical restaurants, you won't need to pay for leaving your car parked along the street. As said before, just double check the street signs nearby to avoid street cleaning fines, for example (in this case, the opposite side should be available, that's why I recommend you to check your side of the street before leaving!).
For more information on parking in Pisa and province, take a look at the website www.pisamo.it; for a detailed map displaying all the parking lots, click here.
Enjoy your visit and the marvelous city of Pisa!