Good Food, Romantic Atmosphere
Montecatini Terme is a popular thermal destination of Tuscany. Packed with a lots of hotels and restaurants, this nice location - situated halfway between Pistoia and Lucca - has always been mainly devoted to a tourist economy: its natural thermal hot springs have been attracting people coming from all around the world for centuries by now.
During the early 1900's, Montecatini Terme was the favourite location for many Arabian Sultans, who eagerly arrived for its curative and therapeutic waters. That also explains why lots of tourist accommodation have been built during years, giving visitors a wide range of choice among 2,3 and 4 luxury stars hotels, B&B and rental apartments.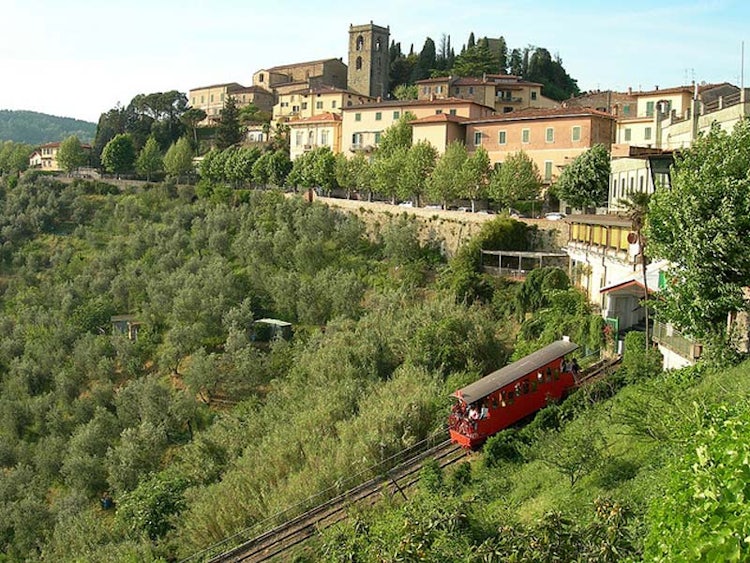 Part of this small town, moreover, has been developing on a hilltop, giving life to Montecatini Alto, a suggestive and panoramic location commonly considered as an exclusive place, where you may find luxury restaurants and accommodation, easily reachable by car or by cable car. If you are vacationing in Montecatini Terme or feel like dropping by, a few suggestions about the best places where you may eat at will be helpful for saving time and money and, above all, enjoying the delicious local cuisine at best.
Below, I recommend the top 5 restaurants where I prefer to eat at in Montecatini Terme and Montecatini Alto.
---
Just Meat
Being the first steakhouse in Montecatini and its surroundings, this place is considered a first class restaurant. Food is excellent, high quality and an accurate selection of fresh ingredients are the jewels on the menu's crown, service is attentive and staff is kind and helpful.
A culinary experience that is worth a drive to Montecatini center. The fantastic and select menu also includes fish, even if the top dishes are meat platters. The great chef is up to its reputation for the meat. Wide selection of fantastic wines. Good value for the price.
Restaurant Just Meat
Address: Viale Verdi 72, 51016 Montecatini Terme, Italy
Phone: +39 0572 79691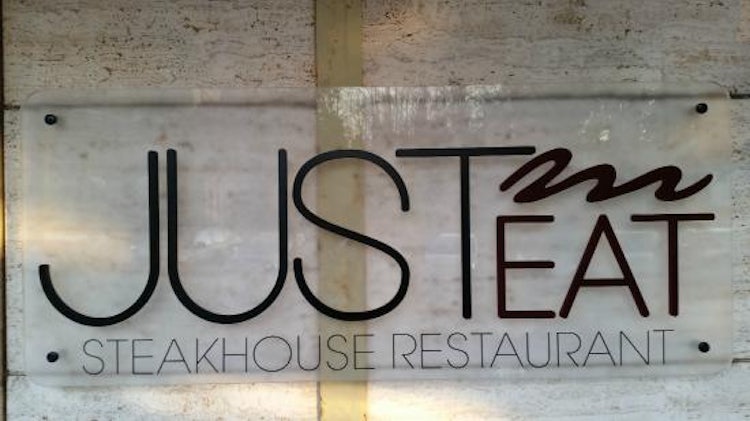 ---
Wow - Windows on the World
The name is likely to say a lot...it's focus is on the location as well as the menu! Situated in Montecatini Alto, that is a room with a stunning view. This restaurant's position offers an awesome vista over the Valdinievole (Nievole Valley) and especially at night when everything is illuminated. Ask for seating on the terrace: if you arrive in late afternoon, when it's still daylight, you can enjoy the marvellous sunset on Montecatini and the closeby towns.
A sort of paradise with a rustic style. The food is simply excellent and perfectly cooked, commonly referred to as top class gourmet, service is fantastic and quick, staff welcoming and very nice and always makes all guests feel special. Tuscan steak also known as "Bistecca Fiorentina" and "Pollo al Mattone" (literally it means chicken under a brick) are their top dishes.
Restaurant W.O.W.
Address: Via Fratelli Guermani 2, 51016 Montecatini Alto, Italy
Phone: +39 0572 911381
Web Site: www.ristorantewowmontecatiniterme.com
---
La Pecora Nera
The first comment I stumbled upon while reading their review book is "outstanding gourmet experience"! A top class, high standard restaurant and theirvmenu is rich and excellent. Elegant decor with classical furnishings that create an exclusive ambiance for dining at. During summer, outdoor seating is set up on a nice terrace for guests to enjoy the fresh thermal air.
Service is impeccable and staff is welcoming and very patient!
It certainly lived up to my expectations. It is a very popular restaurant which many hotels in town recommend to their guests especially if they want to spend a romantic night and enjoy an impressive, divine culinary experience, treating themselves with to some traditional specialties.
This is not the cheapest restaurant I've ever eaten at, but the quality and the appropriate ambiance are actually worth the price.
Restaurant La Pecora Nera
Address: Via San Martino, 18, 51016 Montecatini Terme, Italy
Phone: +39 0572 70331
Web Site: www.ercoliniesavi.it/la-pecora-nera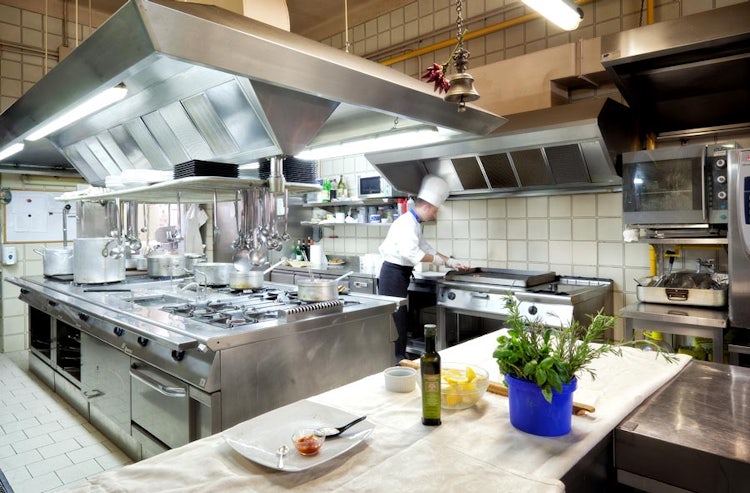 ---
Osteria Moderna Pellegrini
Located on a side street off the beaten path - it would be wise to get information on how to arrive before you go search for it. Otherwise you just might not find it, unless you stumble upon it by accident! Fabulous Tuscan meal experience, traditional dishes perfectly cooked and excellently presented.
The restaurant is always filled with locals, meaning that it's one of the top places to eat at in Montecatini. Home style food, with desserts being the jewel on the menu's crown. Cosy ambiance with a classical decor with modern accents, service outstanding, staff nice and welcoming.
Osteria Moderna Pellegrini
Address: Via Leoncavallo 11/13, 51016 Montecatini Terme, Italy
Phone: +39 0572 910256
Website: www.pellegrinimontecatini.it/ristorante/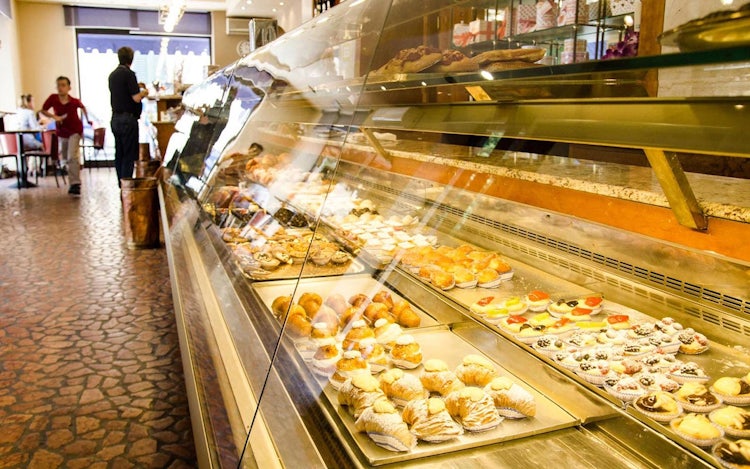 ---
Ristorante Gourmet
The attentive service and impeccable staff is what makes this place stands, but food is obviously no less! I consider it a rare gem when visiting Montecatini. A good value for the money, even if not the cheapest one in town. However the quality is evident and the food and wines are actually worth the price. They have a rich menu - especially fish and seafood - and fresh ingredients. Every dish, from starters to desserts, are actually to die for, especially the pasta dishes.
The wine menu goes out of its way to please: a wide choice of some of the best Tuscan wines ever is offered and complement the delicious dishes. Ambiance is attractive and elegantly decorated with soft colours that invite you to relax and enjoy your meal. Romantic setting, a true candlelight dinner. Staff is welcoming, friendly with helpful suggestions for choosing among the wide menu.
Restaurant Gourmet
Address: Viale Giovanni Amendola, 6, 51016 Montecatini Terme, Italy
Phone: +39 0572 771012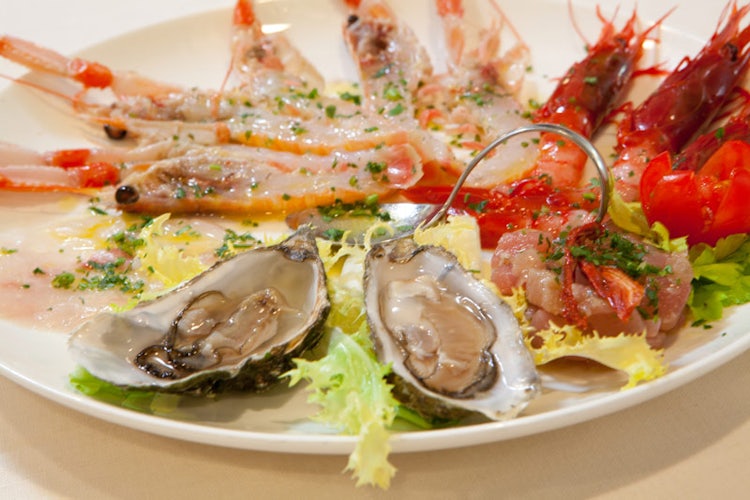 Buon appetito :-)